Experience Fun in the Philippines
---
WHO WE ARE
Our mission is to provide an excellent custom-made and hassle-free travel experience, fulfilling every client's travel goal.
It's more fun in the Philippines
We'll take you to the 7,641 islands of the Philippines
What We Do
We aim to develop sustainable tourism in the Philippines, both for travelers and partners.  We want to bring worthwhile adventures. We are here to assist you find unrivaled travel holidays experience in the Philippines.
Our system is a platform designed to understand the needs of every traveller and personalise it accordingly to the travellers' choice of itinerary. Our passion and commitment for travelling reflects in what we do here in BerBan. We are eager to introduce to you the Philippines' wonderful travel destinations; lead you to discover our rich culture, mouth- watering dishes, and adventure-filled mountain trails in different islands.
Let us walk you through to your next marvelous adventure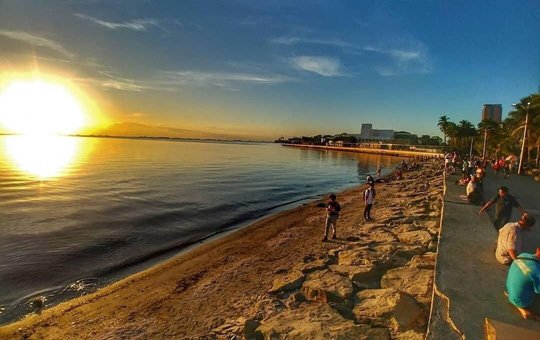 Just like you, we also love going places. We enjoy exploring where we get to have real and unique encounters with nature and different people. We prefer things off season and beyond beaten track. We appreciate being pampered rather than treated like a simple customer. We dare to test our limits from all sorts of activities – whether its food and drink, a long walk or a retreat, we're always ready for it.
Now, here at BerBan, we are excited to share with you with what our country, Philippines, has to offer. We're here to show off to you our diverse land's finest assets.
Come and Travel To the Philippines, the BerBan Way!
This is who we are
Why Travel with Berban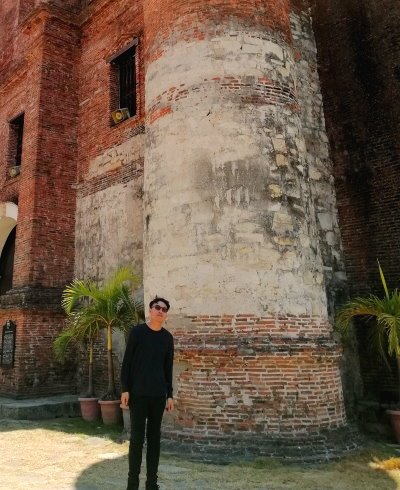 Curious about us?
Jim and Chrisse are seasoned travellers. They crossed paths and become friends at University of the Philippines-Baguio in early 2017. Since they have the same travel passion and interests, they came up with an idea of curating travel packages in their own unique way – a completely different travel offers from the on-going market trends.
Jim is a freelance events host and travel agent. He loves to travel and do some challenging, yet inspiring quests like riding the bike to traverse scenic views, laying on the beach waiting for the picturesque sunset and hiking an early morning trail to witness a lovely sunrise. Not only these, he also enjoys meaningful travels like planting trees or mangroves, cultural and community immersion and charity works. Each travel for him is a new discovery, a new learning advantage.
Chrisse is a travel enthusiast. She has a passion in visiting offbeat paths; meeting new people, experiencing new adventures and learning different cultures. She has explored some of the world's best places yet still finds that the Philippines has more to show off; more places to unravel and discover, more scenic land and sea scape; and more delicacies to drool about. For her, Philippines' rich patriotic history added up to the wonders we have today.
These two are doing good in the corporate industry. However, the crave to share their passion in travel and discovery was too strong to set aside, thus coming up a proposal to help people fulfill their dreams. Bolstered by each other's gusto, a blueprint was slowly being drawn. Every time they meet, they talk and notice people's lifestyle around them. From there, they came up with an idea on creating a travel experience that is full of significant activities; to either change the point of view of the traveler or touch the lives of the locals of their destination.
They moved forward launching BerBan with the aim of building a travel company that reflects the needs, desires and personalities of every client. In order to have a personal touch in their business, they themselves together with their families became primary 'clients'.
Travelling is a perfect move in discovering new chapters in life and so as a way of searching its individual meaning. People behind a well-organized trip are the prime movers to a different travel experience. Where are they? You will simply find them at BerBan. They exactly know what you want, even if you're not decided where to go.
Since BerBan started, it has opened new channels using an independent and innovative approach. The founders' restless curiosity about the world and their passion to render service will give inspiration to people like you. 
At BerBan, you'll see your next destination in a different light – travel the BerBan way. Have new experiences – ensure your travels are filled with magical moments.
We are based in Pangasinan, Philippines.
Drop by and visit us at:
No. 15, Arellano St. Malasiqui 2421, Pangasinan, Philippines
or email us at
mabuhay@berbantravel.com
Write to us:
BerBan Travel and Tours Co
No. 15, Arellano St. Malasiqui 2421,  Pangasinan, Philippines
Still undecided and can't find what your next destination? Answer our simple questionnaire. We can help you choose a remarkable travel package that you'll surely enjoy.
Travelling is a perfect way of discovering new chapters in life. People behind a well-organized trip are the prime movers to a unique travel experience. Where are they? You will simply find them at BerBan. They exactly know what you want even if you're not decided where to go.
"Travel is never a matter of money but of courage" - Paolo Coelho
Accreditation Numbers
PhilGEPS ID-298766
DOT-R01-TRA-01149-2022
Address: No. 15, Arellano St. Malasiqui, Pangasinan 2421 Philippines


 whatsapp +63.995.015.8869


  viber +63.918.746.6894
Email: mabuhay@berbantravel.com
Web: www.berbantravel.com
Sign Up to our Newsletter